01

Seven Nation Smartphone

The LG G7 is a new generation smartphone. It features a frameless metal body, an intelligent camera, the advanced technical data and perhaps the most impressive screen on the market. In order to launch its sales on the Russian market, we have prepared the localization of global creative ideas.
02

Creating a Slogan

For G7 we have developed the following slogan for the Russian market: The focus is on the intelligence (Фокус в интеллекте). It has several meanings at the same time and verbally it hits the target of product positioning. It implies the following: 1. Focusing is one of the key concepts in photography. 2. A smartphone camera is truly intelligent. 3. The slogan contains the answer to the question: "What is the secret of success of G7?"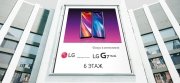 03

Copywriting

After creating the slogan, we moved to the localization and adaptation of product's copyright. It was important for us to communicate all the key benefits of the smartphone to the audience, using the simple language, to reveal the technical details that prove the superiority of the smartphone. The prepared text became the basis for promotional materials for the following video:
04

Advertising Formats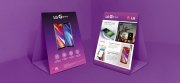 Based on the existing key visual, we developed advertising layouts. For LG branded displays, we created information boards and lightboxes that help to inform about all the key features of the smartphone.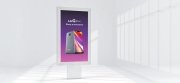 05

Champion Banner

Specifically for the promotional event, coinciding with the World Cup, we developed the design of the banner and the slogan. When the World Cup took place, G7 buyers could get the LG 43" TV together with the smartphone.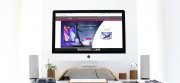 It is possible to learn more about the intellectual capabilities of G7 smartphone almost in any chain of stores selling consumer electronics.
06

Client's Review
Yana Gnetneva
Product Manager
I have worked with GreenMars agency for several years. Guys have always had the responsible attitude to any task; they perform everything within the agreed timescale. Also I'd like to single out the creative work of the team, they are able to "hear" the client not being afraid to push the boundaries and offer original solutions. Guys, you are great, I wish you success!
10.08.2018
07

More Work for LG Electronics