01

Objective

Development of the adaptive online store of art photography for the new ZUZZA project. The store has to include customer's personal account, promotional codes and bonuses for inviting friends.
02

About

ZUZZA is the new format of the photo art gallery. The company offers its Clients a variety of photography genres and almost any type of printing format. Here art admirers can always find something special for themselves or as a gift to their loved ones.

For the photo gallery, we developed the concept of the website, the user interface, complemented the Customer's business model with interesting ideas and findings. Also we made the process of selecting a photo picture exciting and convenient.
03

Prototyping

Together with the Customer, we developed several versions of the prototype and tested them on the target audience. The most convenient structure and layout became the basis for the design of the gallery website.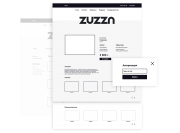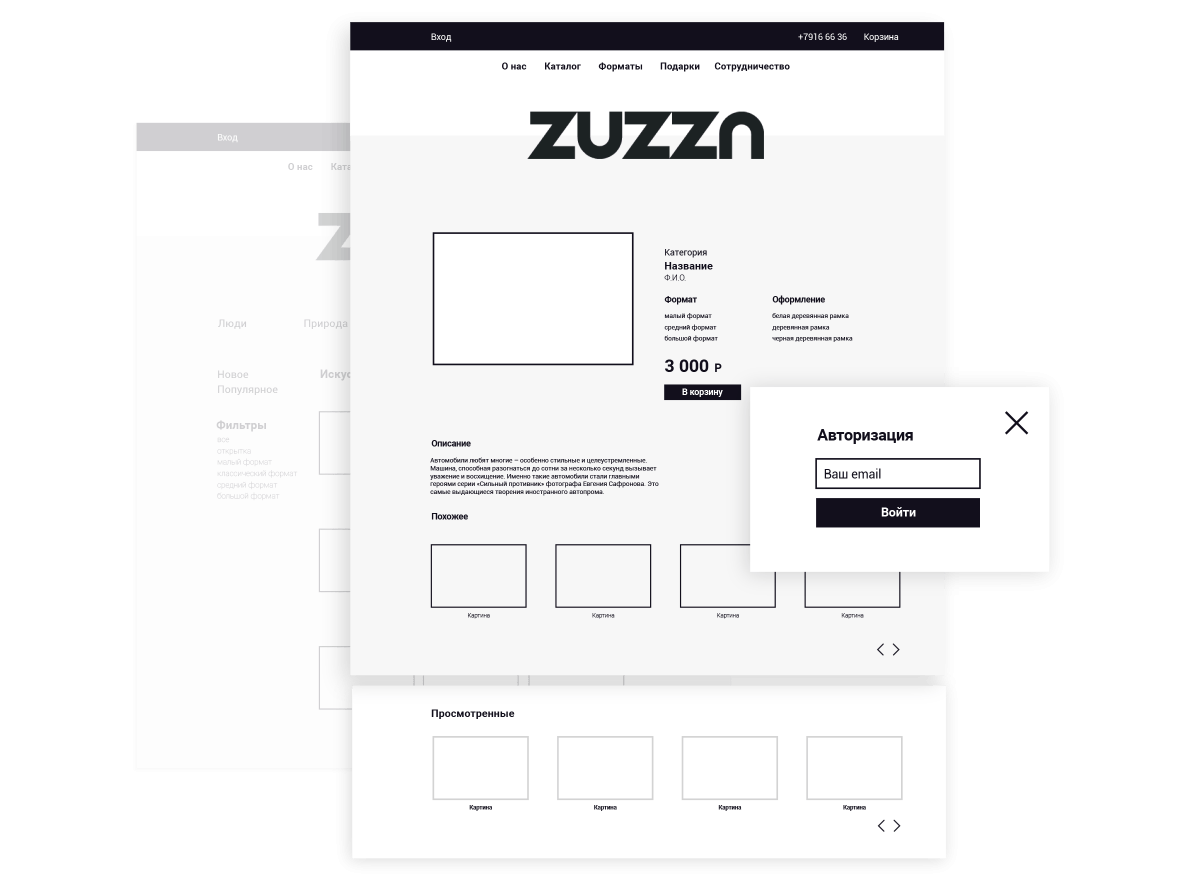 04

Design

On the pages of the catalog, a user will find the photos representing various themes such as nature, people, sports and others. Each theme has its own icon.

The filter on the page provides searching by format, design, color, orientation, price range. With its help, it is easier for the user to select photos matching his or her interior, whether it is a private working space, an office or a cozy living room.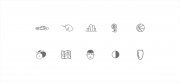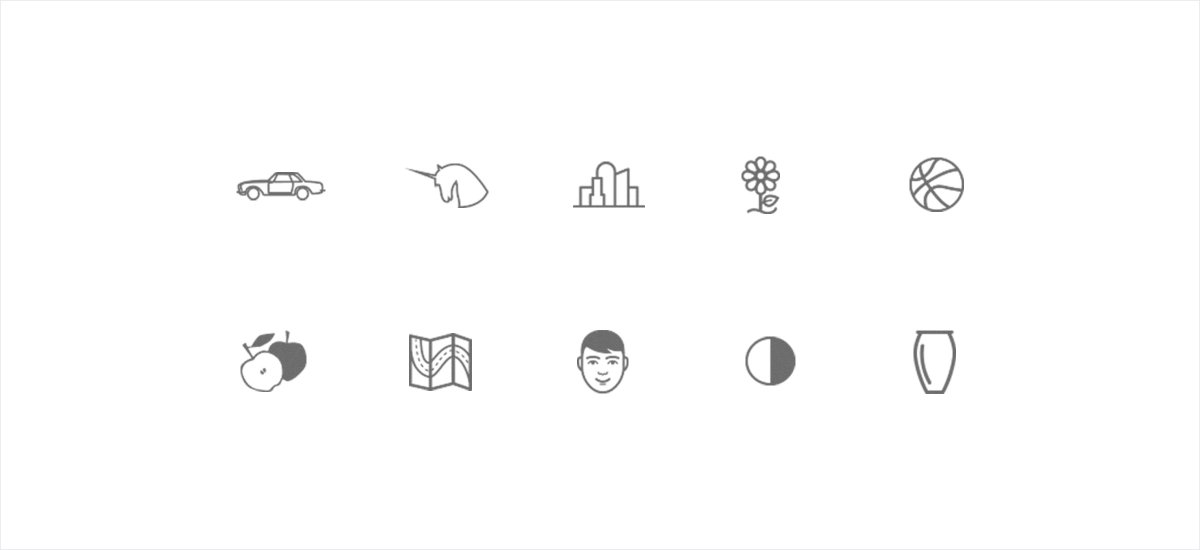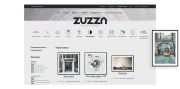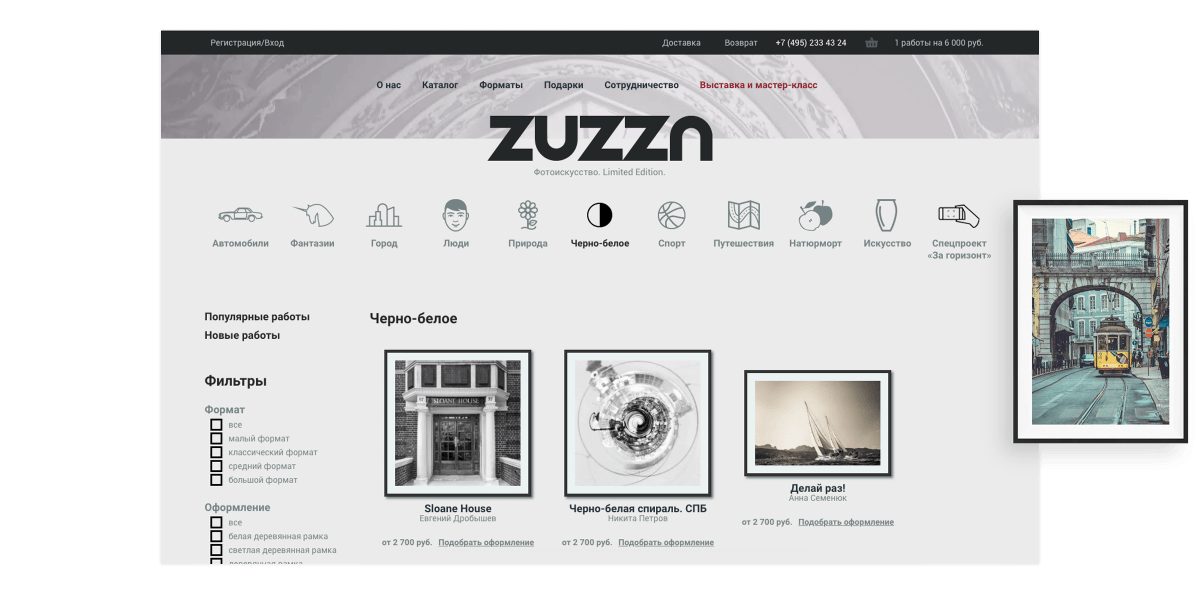 The page representing certain photo picture provides the Customers with very detailed information about the author's work. There You can immediately learn about the photographer, pick the right format and place an order. The features of the website allow you to instantly display the selected frame color and the material of the photo. Due to this, it is easy to understand how the photo will look like in real life.
On the page You will also learn the history of each photo work, get acquainted with the features of its production with the help of visual infographics.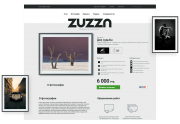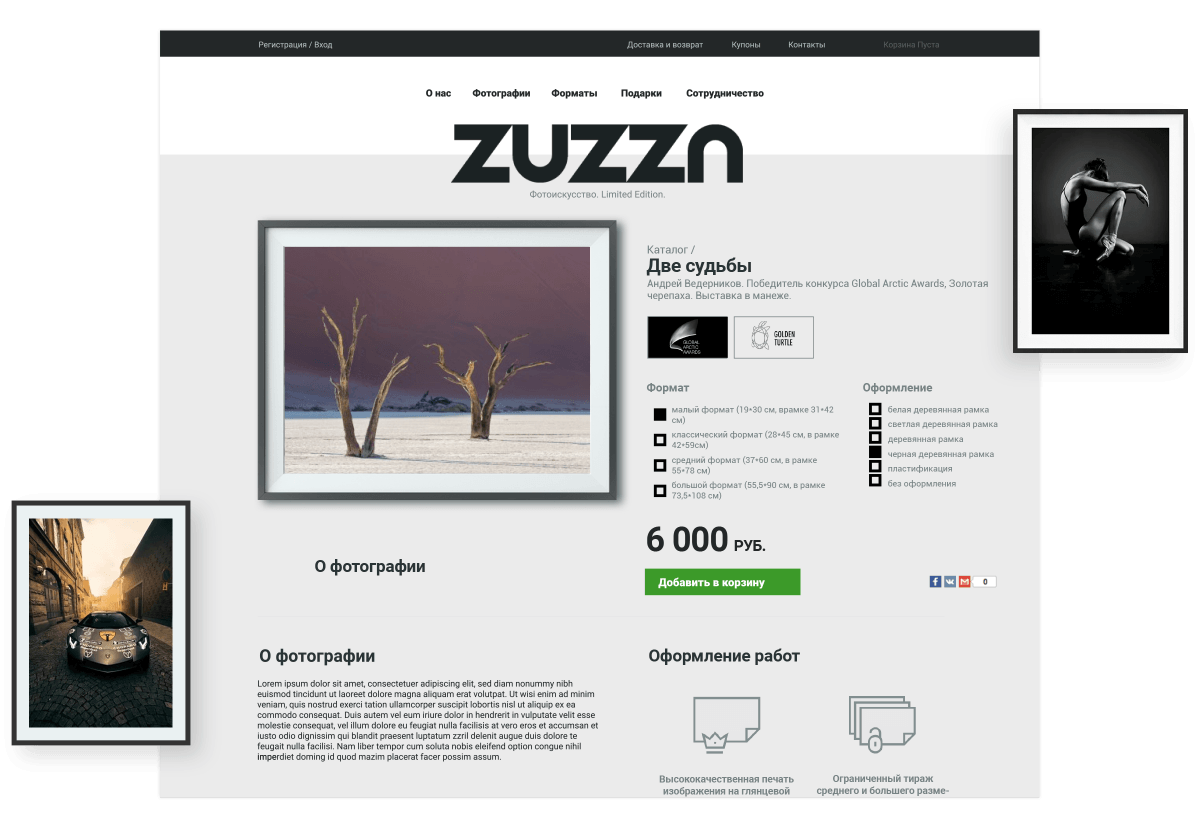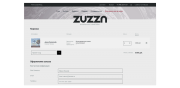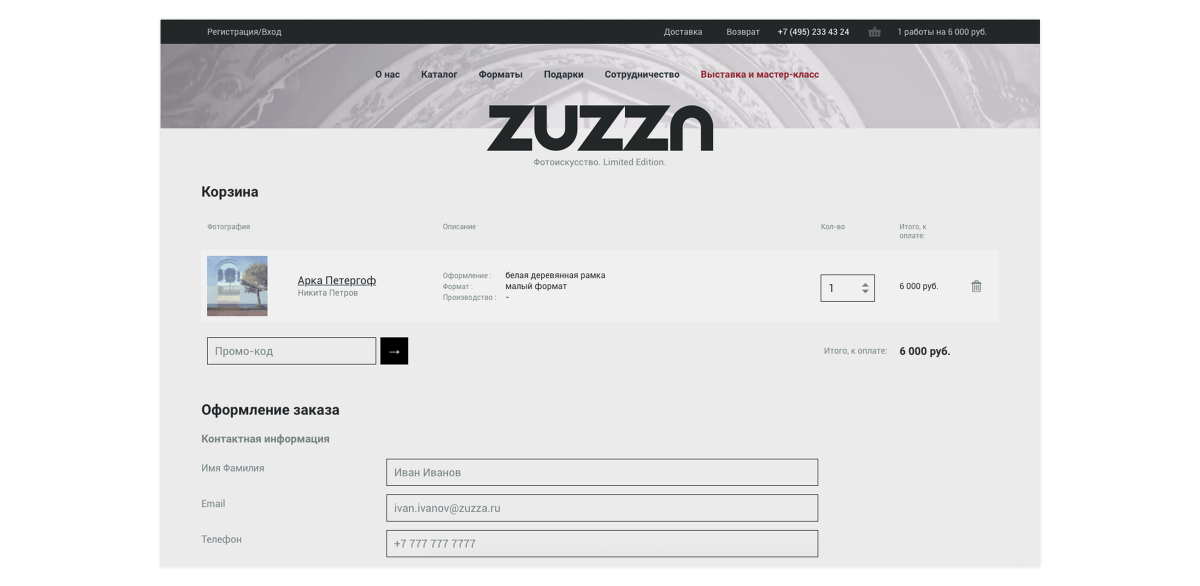 The shopping cart is created in such a way that the order is processed on one page. If you have a promotional code, the cost is recalculated automatically. One can enter the delivery places through the address classifier and pay online on the website.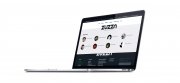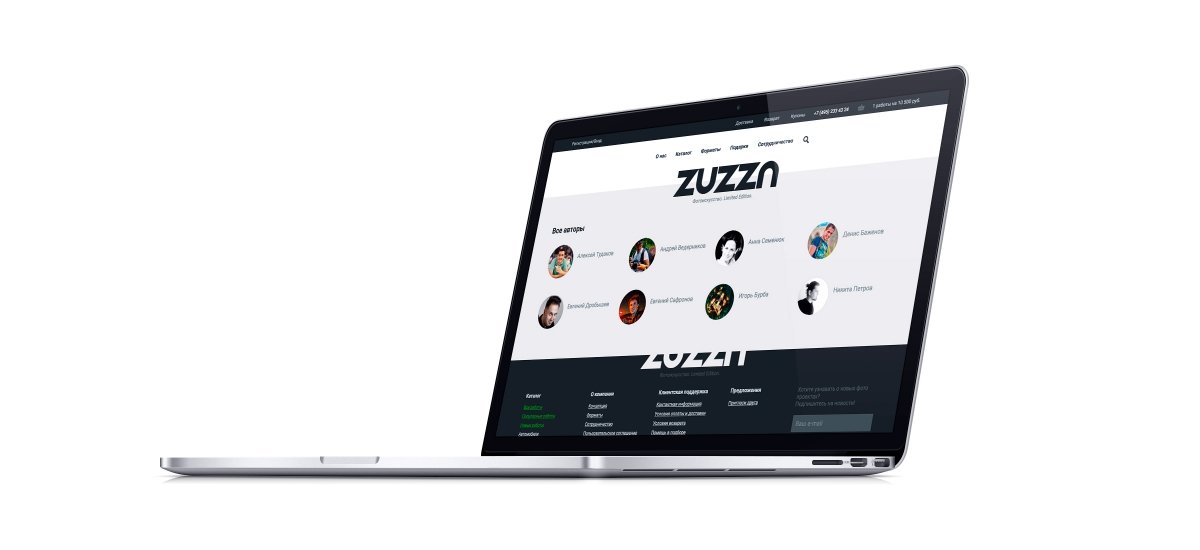 05

Mobile Version

It is convenient to view the website on any device, for example, on a computer, a tablet or a smartphone. The interface is adapted to the features of a particular device.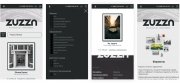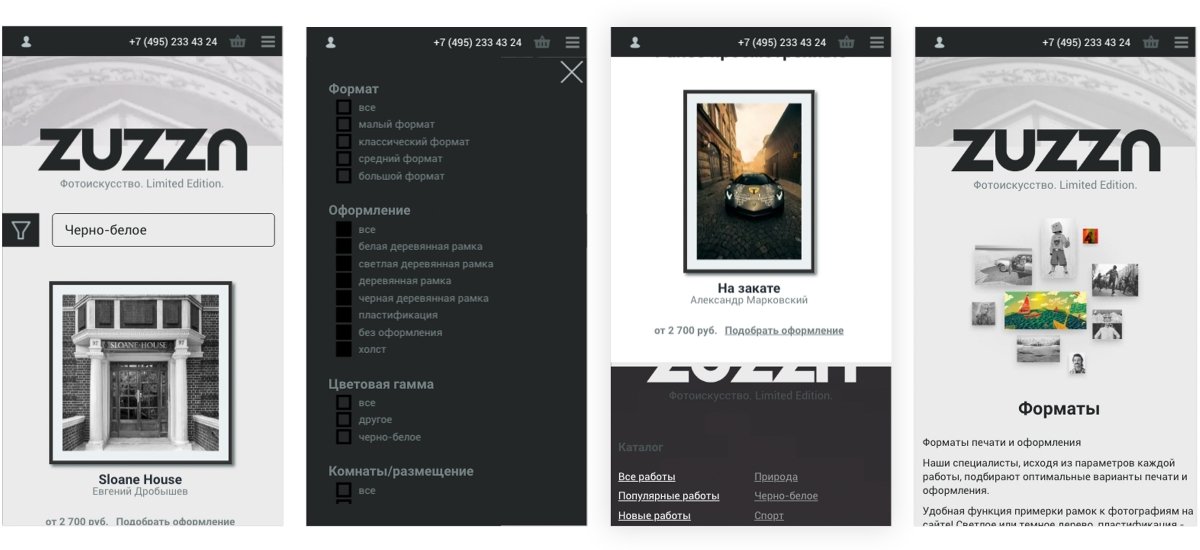 ZUZZA offers its visitors a stroll around the gallery without taking their eyes off the device screen and provides the opportunity to choose something suitable for them. Today adding some art to the interior is as easy as never before.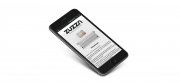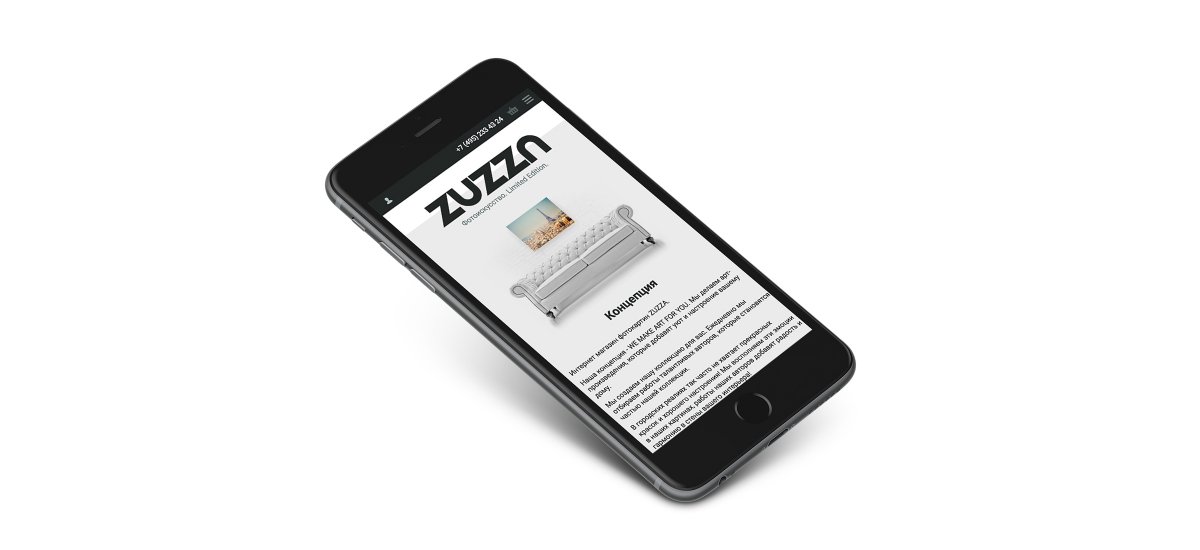 06

Client's Review

I like working with GreenMars guys, they are very responsible and creative. I recommend it to everyone.
25.01.2018