01

Baku Shopping Festival

Baku Shopping Festival is the festival of commercial tourism that takes place the capital of Azerbaijan. This is the biggest platform for attracting customers from all over the world.

Within the framework of the creative contest, we have developed several conceptual solutions of creating a visual identity of the Baku Tourism Festival brand.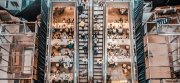 02

Concept 1

The idea of ​​the logo is a carousel of shopping bags which form a pattern with Azerbaijani motifs. A bow in the center symbolizes a holiday and different presents accompanying it.

The basic sand shades favorably underline the red color, which is the color of sales. The year is made in the form of a tag. Thus, the logo is easy to adapt to the festivals that will be held later.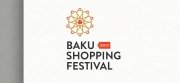 03

Concept 2

Baku is a very diverse city: both historical and modern at the same time, faithful to tradition and open to anything new. By this concept we showed a combination of amazing contrasts of Baku.

The main character of the logo is "Flame Towers", the business and entertainment center of the city. It is a group of high-rise buildings shaped like fire which is the symbol of Azerbaijan.


In general, the logo is a stylized Baku landscape. City, sea and land are painted in national colors of Azerbaijan.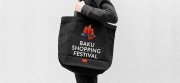 At the request of the Customer, we have finalized this concept by experimenting with volume and fonts. We added a shopping bag to the sketch.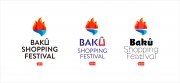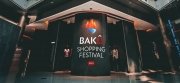 04

Concept 3

and festivals. The letter "N" in the word "shopping" resembles the percent sign (%), as a symbol of low prices.

The word Baku is written in the form, which is associated with the label Sale in the shop window. This type of composition creates an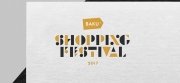 05

Concept 4

Development of geometric patterns idea in the context of national symbols and landscape of Baku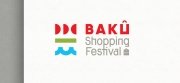 06

Concept 5

A key symbol is a shopping bag with national colors and symbols. The Caspian Sea, the "Fire Towers" and the green crescent constitute the main attribute of shopping.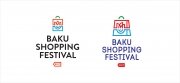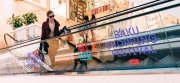 Unfortunately, none of our ideas were approved by the committee at the final stage of the competition. The chosen option suggested by another agency can be found on the website.
Baku Shopping Festival took place twice in the beautiful capital of Azerbaijan in 2017 and it is welcoming its guests again!