01

Objective

Crunchy Crew is 100% natural fruit chips. We have developed naming, packaging design and general concept for the manufacturer. Company website should be a logical continuation of the product. In this case, it is as positive, convenient and joyful as the fruit chips themselves.
02

Prototyping

We had a very important task. On the one hand, we were supposed to show the product in all its beauty, on the other hand, we needed to preserve its convenience and ease of ordering. That is why we have developed several versions of the prototype.

Together with the Client and the representatives of the target audience, we have selected the most suitable option among all the variants.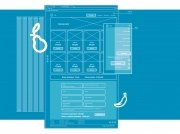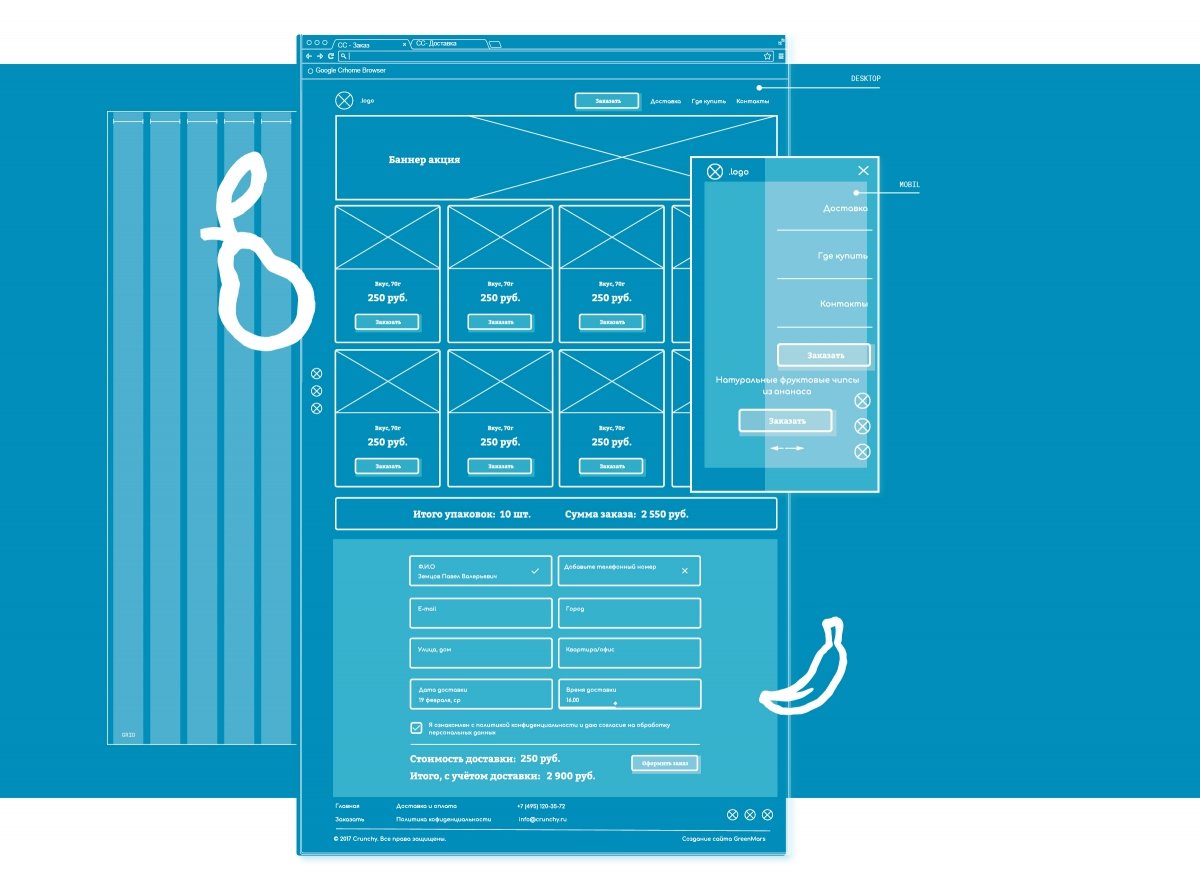 Crunchy Crew is the original snacks. That is why the graphic component of the web pages should also be unique. Each icon and illustration was drawn by us from scratch, specifically for the website.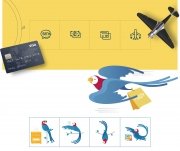 The main character of the package is a macaw parrot. We had no doubt that it should be placed on the website as well.
The main character demonstrates the process of making chips, from buying all the ingredients to the delivery to satisfied customers.
03

Шрифт

For the website we have chosen the font that differs from the one used for the packaging. This choice was made in favor of readability and easy perception of textual information. For the headlines we used the serif font and for the text - more round and soft typeface.
The Crunchy Crew packages themselves are very bright and juicy. Each box includes the range of ten colors. It was important for us to preserve the color variety and at the same time to make a beautiful picture using it.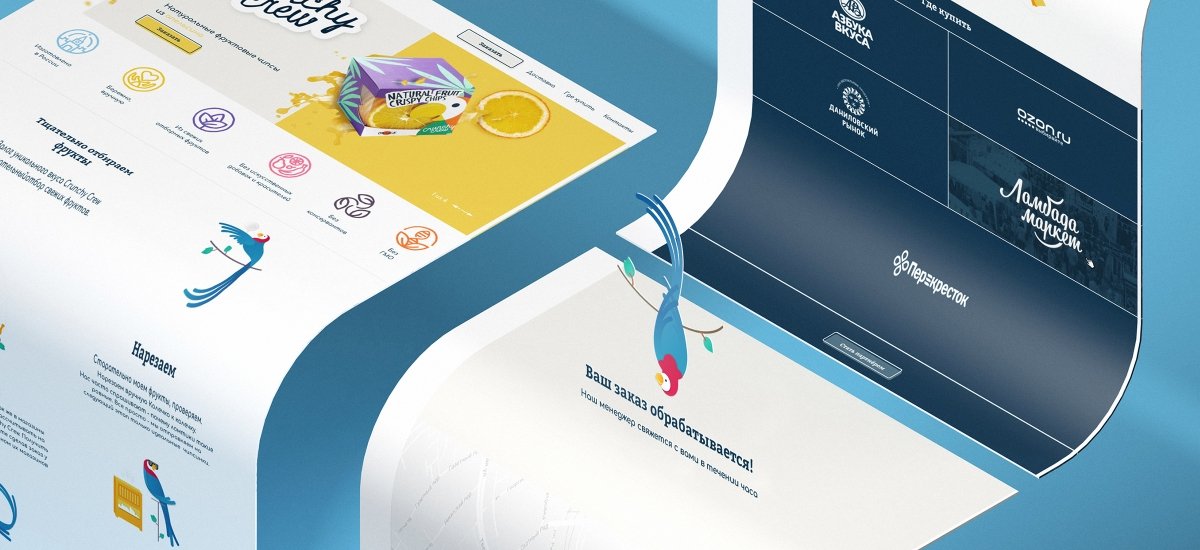 The colors of apple-cinnamon taste packaging were chosen as the main color scheme. The parallax scrolling creates a volume effect.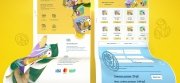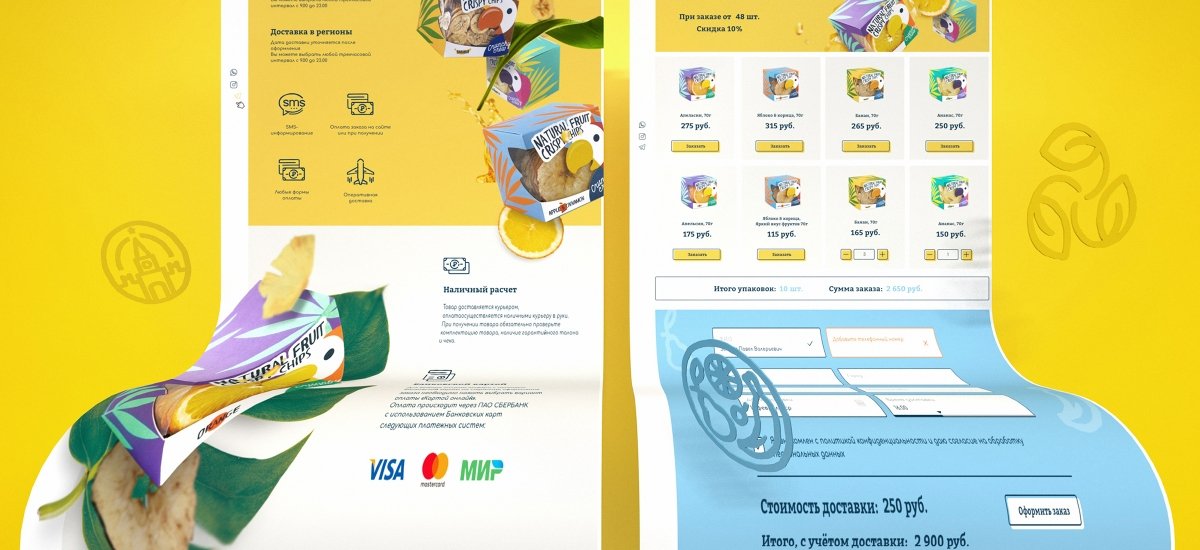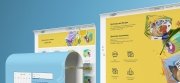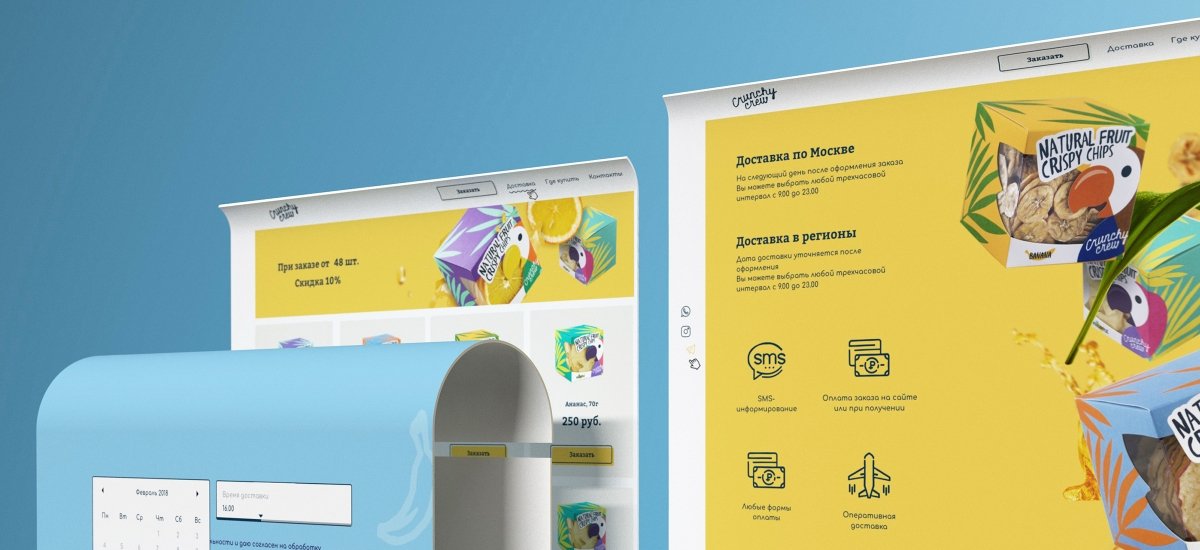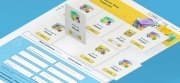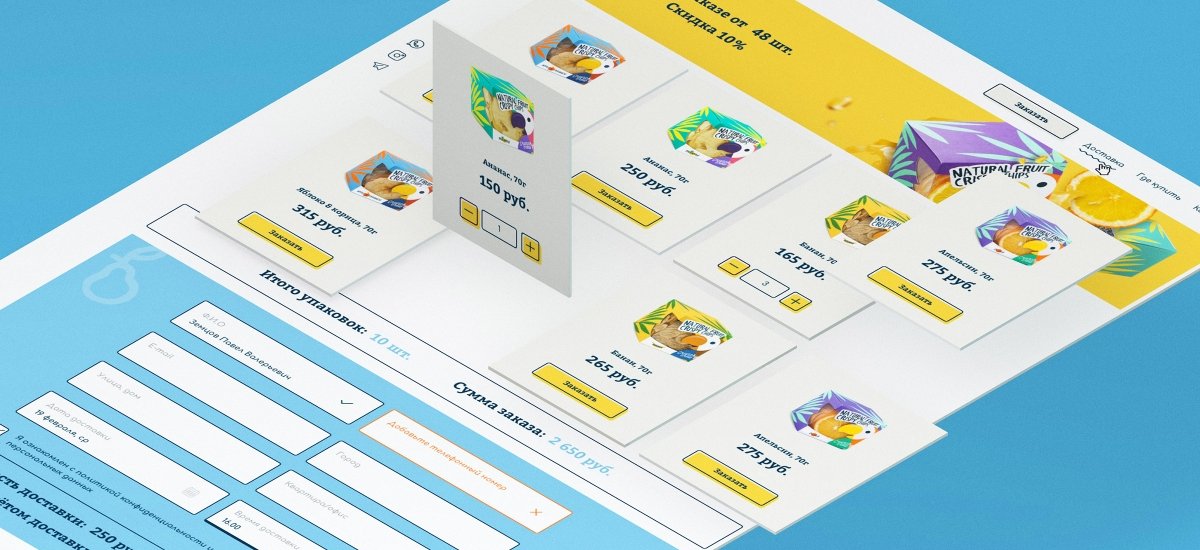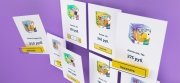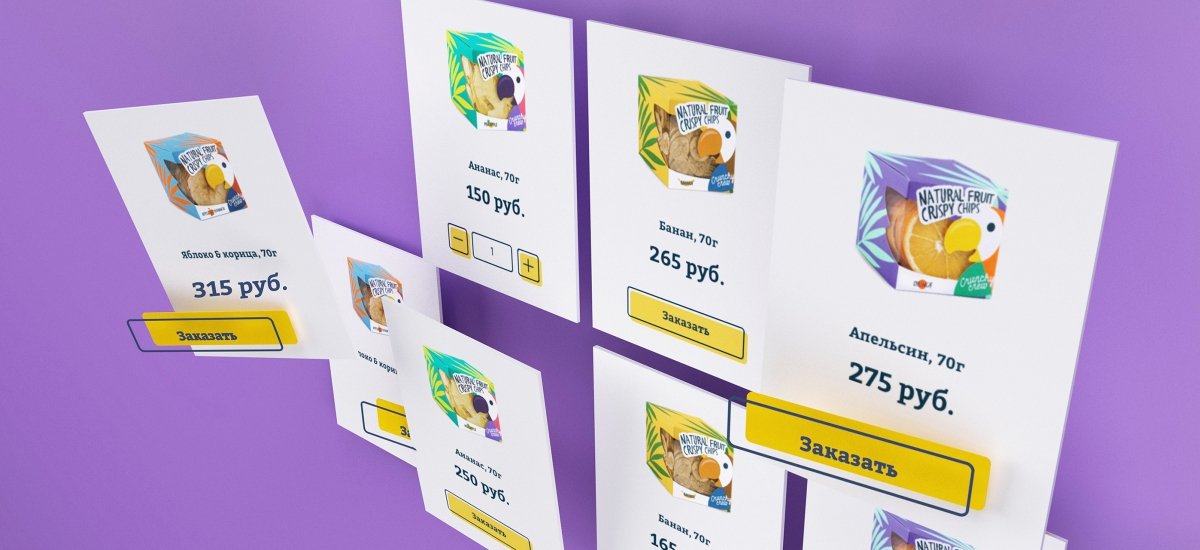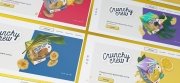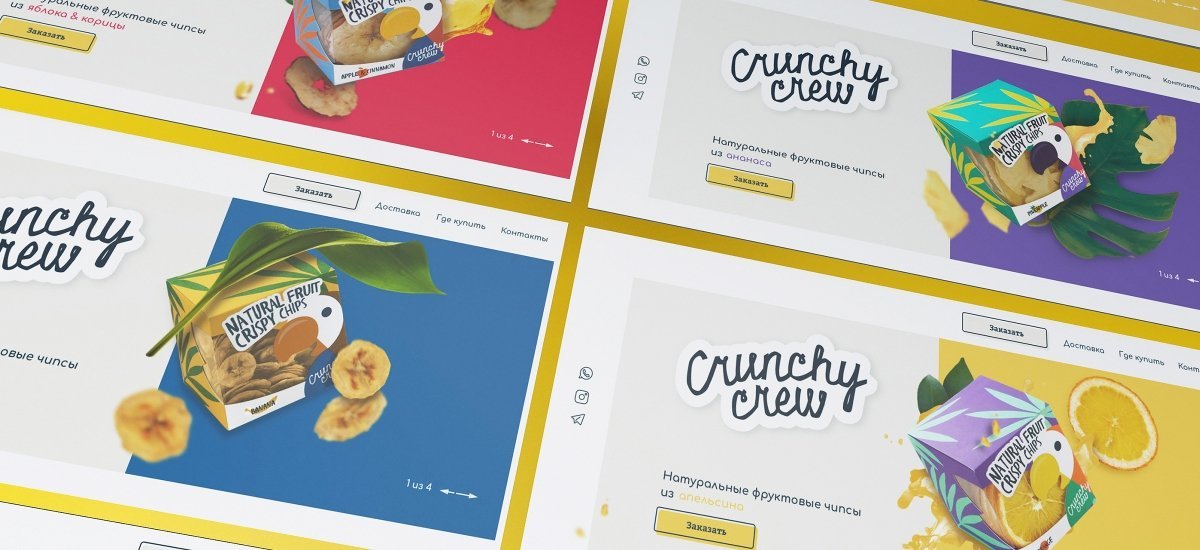 04

Adaptive Design

In the adaptive layout all the functions of the website are preserved, that is why it is convenient to place your order from any mobile device.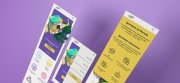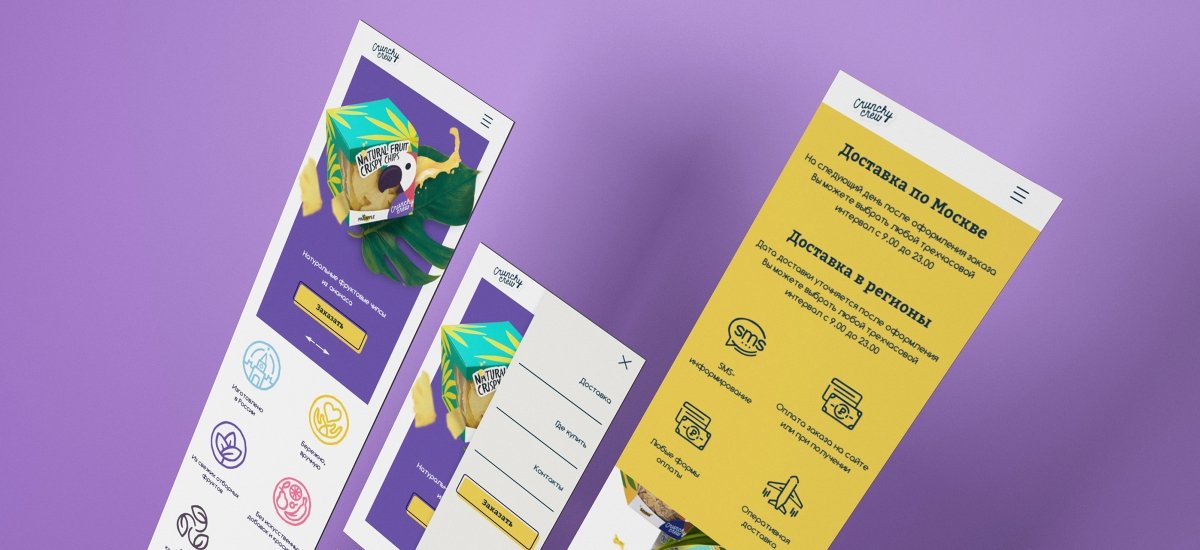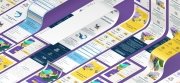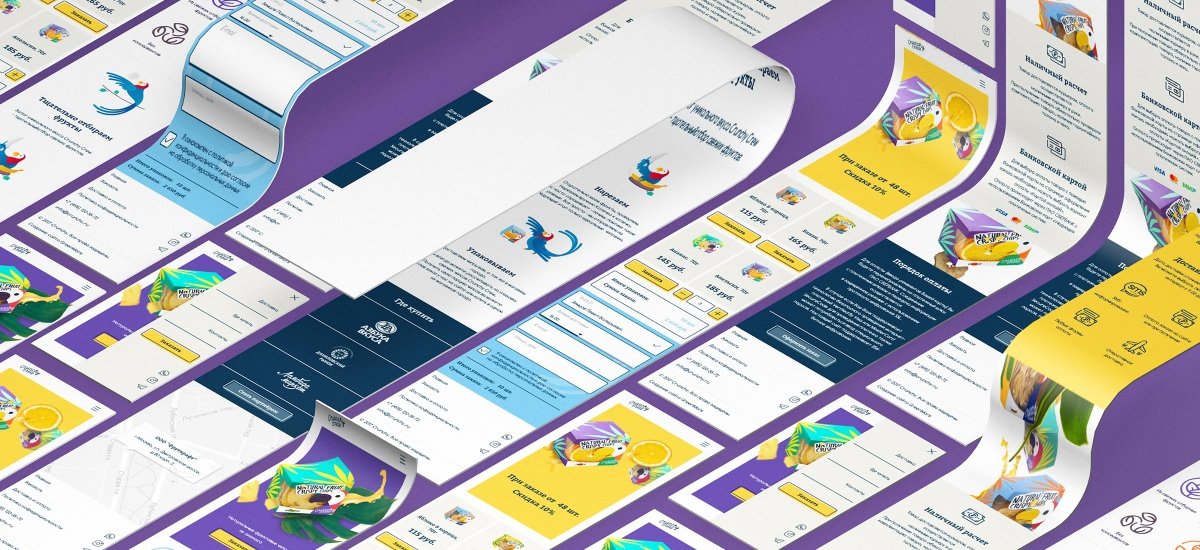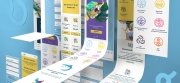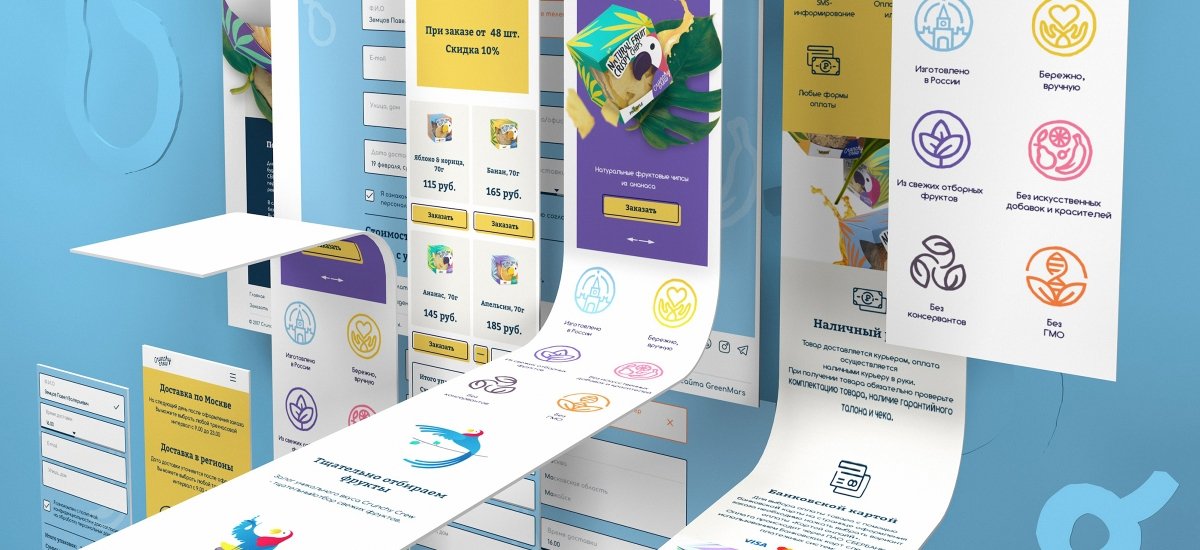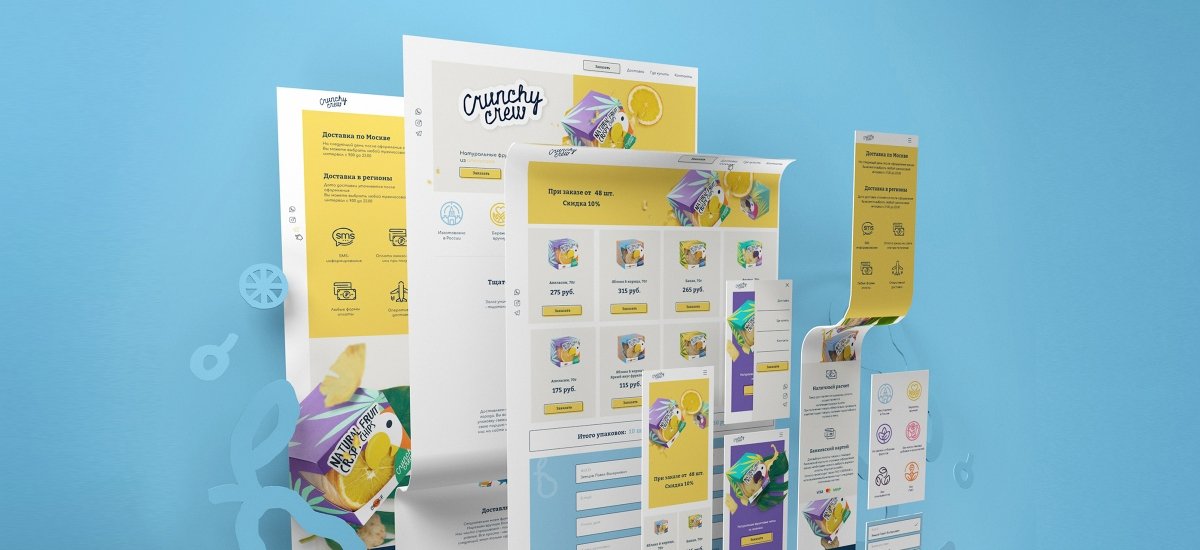 To enjoy the Crunchy Crew products, it is no longer necessary to look for them in the stores. Choose your tastes and wait for the crispy fruits to be delivered!
05

Client's Review

Liliya Moskalets
Director
Work with the GreenMars team has become one of the integral steps in the development of our Crunchy Crew fruit crisps brand. Professionalism, fresh perspective and creative approach allowed us to cope with the task quite quickly and to achieve high quality standards. This cooperation experience was very interesting for us. However, we hope that everything most interesting is yet to come! Thank You! We wish You success and prosperity!
09.07.2018
06

More Work for Crunchy Crew